Study In USA
---
The United States has been the most popular choice of destination for international students across the world because of its unmatched, incomparable and high standard facilities. US have been hosting more number of foreign students than any other countries across the globe.
The country is situated largely in central North America, and lies between the Pacific and Atlantic Oceans, bordered by Canada to the north and Mexico to the south. It has forty-eight contiguous states; Washington, D.C. being the capital district. At 3.79 million square miles (9.83 million km2) with over 314 million people, The United States is the third-largest by both land area and population. It is one of the world's most ethnically diverse and multicultural nations, the product of large-scale immigration from countries across the globe. Paleo-Indian migrated from Asia to what is now the United States mainland around 15,000 years ago. The Native American population descended from them, was greatly reduced, primarily due to disease after European contact and exasperated by European colonization. The United States itself was initially derived from thirteen British colonies located along the Atlantic seaboard.
About USA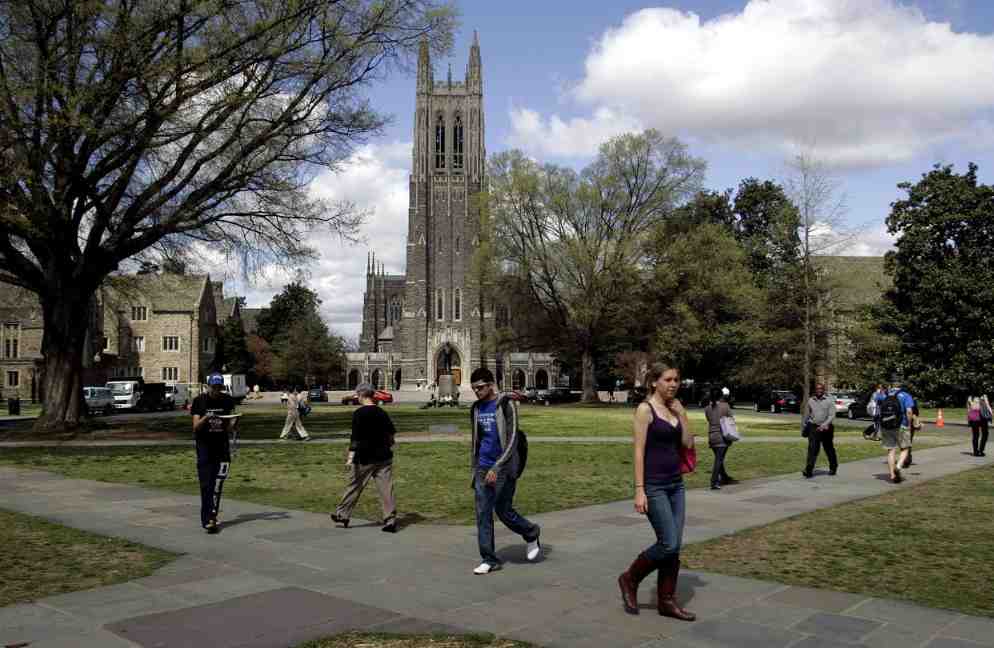 Capital : Washington, D.C.
Population in USA : 323.1 million (2016)
Official language : American English
Currency : United States Dollar
Climate: Humid continental: In general terms, Summers are hot and humid in the plains and southern states, while the southwest is very hot and quite dry.
The major benefits of higher education in the USA are as under: Academic Excellence, Unlimited Educational Opportunities, and Global Recognition. The United States hosts more institutions of higher studies compared to any other nation. Top-notch study programs equipped with highly qualified teaching staff from around the globe are the specialty of US universities. They also offer cutting-edge research faculties. The US is a huge country with diverse resources and offers almost every field of study in the country. This diverse nature of selection attracts the foreign students to obtain their training in the USA. Most Americans are very hospitable, friendly, and generous. In general, the people are humorous, innovative, gregarious, and keen to learn. These are some abilities that many international students grasp and take home with them.
Why USA?
World's most preferred system of education
Chance to work directly with some of the finest minds in the chosen realm of study.
Degrees which pack world-recognition at the most elevated level.
More than 3,800 universities and colleges across the country.
Choice of long-term and short-term courses ranging from professional certificate courses to Ph.D. and Doctorates.
A preference for extrinsic workforce from multi-cultural backgrounds.
LIFE IN USA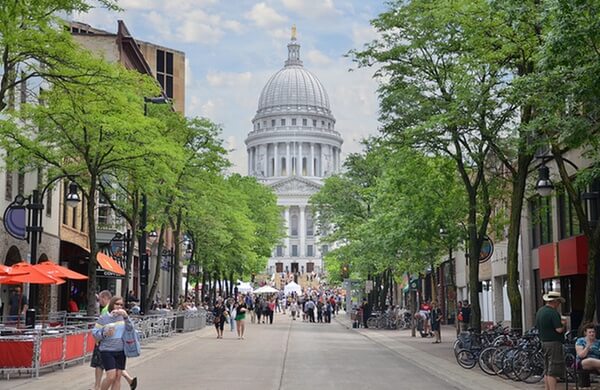 Americans offers an equal opportunity in life to all. They treat everyone fairly and with the same level of respect. This is the basic principle of American philosophy. Self-entity and freedom to express are encouraged. Competition, another basic principle of American culture, brings out the best talent in people and in businesses. It is believed that you are responsible for your future and determining your future. Belief in luck or fate is not encouraged. They are proud of their individual achievements. They are open to change which they believe is necessary for development. Tradition is less valued in America compared to other cultures. They prefer to be honest and straightforward. In several cultures, it is termed as impolite to speak too directly.
Americans love their country and are very patriotic. They also offer great respect to those who serve or have served in the armed forces. Americans are mostly busy compared to people in some other countries, but they aptly value what they have. Their high class life style is an evidence of their work culture. Whenever free they will prefer to spend time doing something for themselves, their families, or the community. The US government preserves large chunks of land and utilizes it for the enjoyment for all.
Weekends and vacations bring lot of activities. They enjoy outdoor activities the year round. Depending on the region, famous activities include hiking, mountaineering, sailing, skiing and camping.
There are more number of professional athletes from the United States, participating in a larger number of international level of sports than any other nation. They love to watch sports. They also enjoy participating in sports, and there is plethora of leagues for players of all ages and skill sets.
Education System in USA :
US education is recognized all over the world. 30 of the top 100 best world universities are located in the US, as ranked by Quacquarelli Symonds World University Rankings for 2015/2016. One of the reasons students at US universities are so successful upon graduation is because they were educated in the "liberal arts". This means a focus, not just on a specific major, but on other subjects such as various math's and sciences, philosophy, history, and literature.
The benefit of liberal arts is that it prepares you for more than just your immediate career plan. It helps make you a smarter, more thoughtful, more successful person, able to succeed in a job in your major or thrive in some other field. You might become a manager, start your own business, or accomplish anything else that interests you. It provides limitless possibilities upon graduation.
The US has welcomed millions of international students so knows what they need and has the support network in place to make you feel as welcome as possible. US universities have decades of experience with international students from all over the world. Our world is only becoming more international so understanding of other cultures is key to a student's future success.
US universities place great significance on diversity, meaning classes will consist of students of all ages, religions, and countries of origin. This provides a stimulating and rich learning environment which encourages cross-cultural understanding and networking. Most classes will contain no more than 20 students and the professors will take the time to get to know students and support their learning even outside the classroom.
The US overall is such a mix of cultures and that makes it an interesting place to study and to live. In many cities and towns, you will find varied cuisines and entertainment for everyone.
Fees :
The estimated average of tuition is around US $ 8,000 to 30,000 per academic year (Depends upon University selection).
International students in the US can work in a job on campus up to 20 hours a week. Most find that their time is better spent taking internships, or Curricular Practical Training, which allows students to work for university credit in a job in a related field
All US universities also offer numerous extra-curricular activities that provide real-world job experience. This could include writing for the school newspaper, participating in science fairs, joining the debate team, and much more. The idea is to give you practical experience to hone what you learn in class. This becomes invaluable when interviewing for a job.
English is the primary language spoken in the US and all courses are taught in English. Students can develop their skills and become more desirable to employers. Most US campuses offer English language courses specifically for international students, as well as study groups and mentoring programs where students can practice their language training.
Types of degrees
Associate Degree: Usually for two years (60 Credits)
Bachelor's Degree: The duration of the bachelor's course is 4 years.
Master's Degree: Range from a year to two, depending on the university & specialization.
Doctorate: Range from 3 years to 5 years
US institutions proudly support the fieldwork their faculty is doing and information is readily available on research opportunities students can undertake.
What the U.S. has to offer you:
Academic Excellence
Variety of Educational Opportunities
Cutting-Edge Technology
Opportunity for Research
Flexibility
Support Services for International Students
Global Education and Long-Term Career Prospects
Campus Life Experience
Entry Requirement
Eligibility
IELTS – With (5.5 or more IELTS Band) or Without (MOI letter require)
Minimum Academic – 10th + ITI, 12TH PASS
Intake
Exams Required :
GMAT for management related subjects / GRE for Engineering, science or any other subjects and TOEFL/ IELTS exams for admission.
Documents for Application
Passport copy (First & Last Page)
Passport size Photographs
Leaving Certificate
10th Mark sheet & Certificate
12th Mark sheet & Certificate
Diploma's Mark sheets & Completion Certificate (Transcript, if required)
Bachelor Degree's Mark sheet (Transcript, if required)
Bachelor Degree Certificate / Provisional Degree Certificate
Master Degree's Mark sheet (Transcript, if required)
Master Degree Certificate / Provisional Degree Certificate
Recommendation letter – From 3 different person:

Principal
HOD
Professor/Teacher

Work experience letter (if any)
CV
SOP
Bank balance certificate ( INR 25 – 30 lakh)
Notary True copy ( 3 set each)
Affidavit of sponsor ( Rs.20 stamp paper)
IELTS/GRE/TOEFL Score Sheet
Benefits of Studying in the USA
Quality: U.S. colleges are known worldwide for the quality of their facilities, resources, and faculty. Accreditation systems ensure that institutions continue to maintain these standards.
Choice: The U.S. education system is unrivaled worldwide in its variety institutions, academic and social environments, entry requirements, degree programs, and subjects.
Flexibility:One of the most distinctive features of U.S. universities and colleges is the choice of courses within a single institution. More importantly, students can move between one institution and another with relative ease. It is common to complete the first two years of a degree at one institution, usually a community college and then transfer to another.
Cost of Living in USA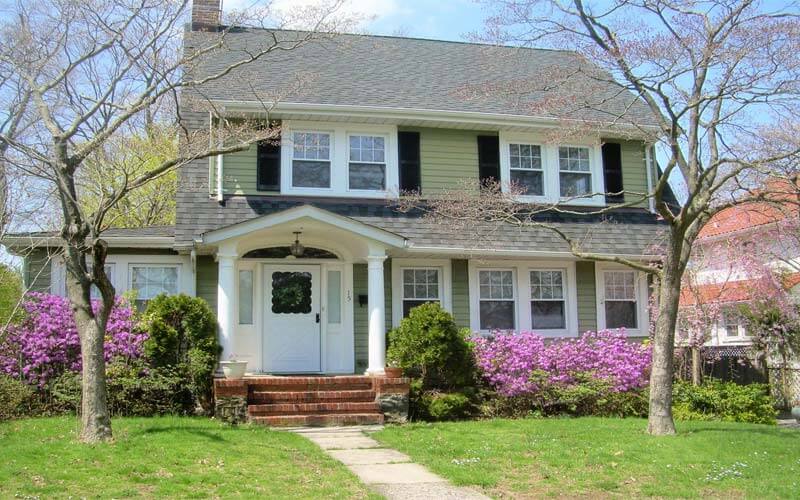 Cost of living expense in USA may vary according to city & region and also the lifestyle of the student. Estimated living cost is $10.000 to $12,000 (per year). This includes your accommodation travel, food, clothing & some entertainment expense too.
International students from worldwide choose to Study in USA because US education is the renowned education in all over the world. Scholarship by government is also provided for Indian students so that their education becomes cheaper. Tuition fee of student is usually $5000- $50,000 per year cost. At the same time students are allowed to work 20hr/week during their courses which helps them to earn and learn.