Study In AUSTRALIA
---
Australia is a young, vibrant and friendly country, offering quality education and an exciting lifestyle. If you are looking for an irresistible combination of outstanding academics and a life with liveliness and endless opportunities for career growth Australia is the place to be.The famous cities are Melbourne, Sydney, Perth, Adelaide, and Brisbane.
About AUSTRALIA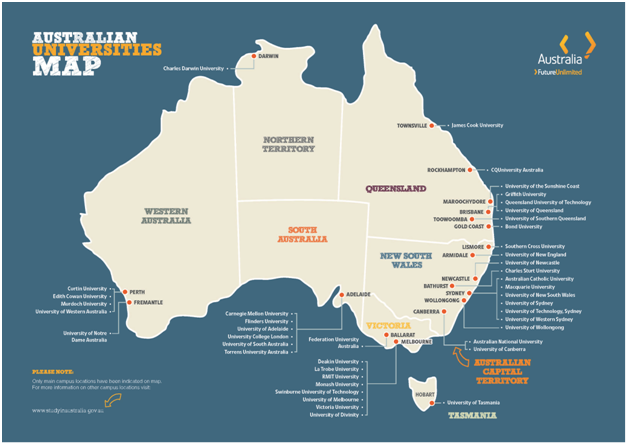 Official name : Commonwealth of Australia
Capital : Canberra
Largest city : Sydney
Number of universities : 39
Population : 22.68 million
Australian Currency : Australian Dollar AUD$
Literacy : 100%
Australia is also one of the best places to live. It is a young, vibrant and friendly country in which students can live, learn and grow. So if you want a quality education and a good lifestyle, Australia's the place to be.
Australia is a safe, friendly and harmonious country. When you arrive you may find yourself struck by the friendliness and hospitality of the people. Imagine: you've left your country behind, yet somehow, you've arrived home.
WHY STUDY IN AUSTRALIA?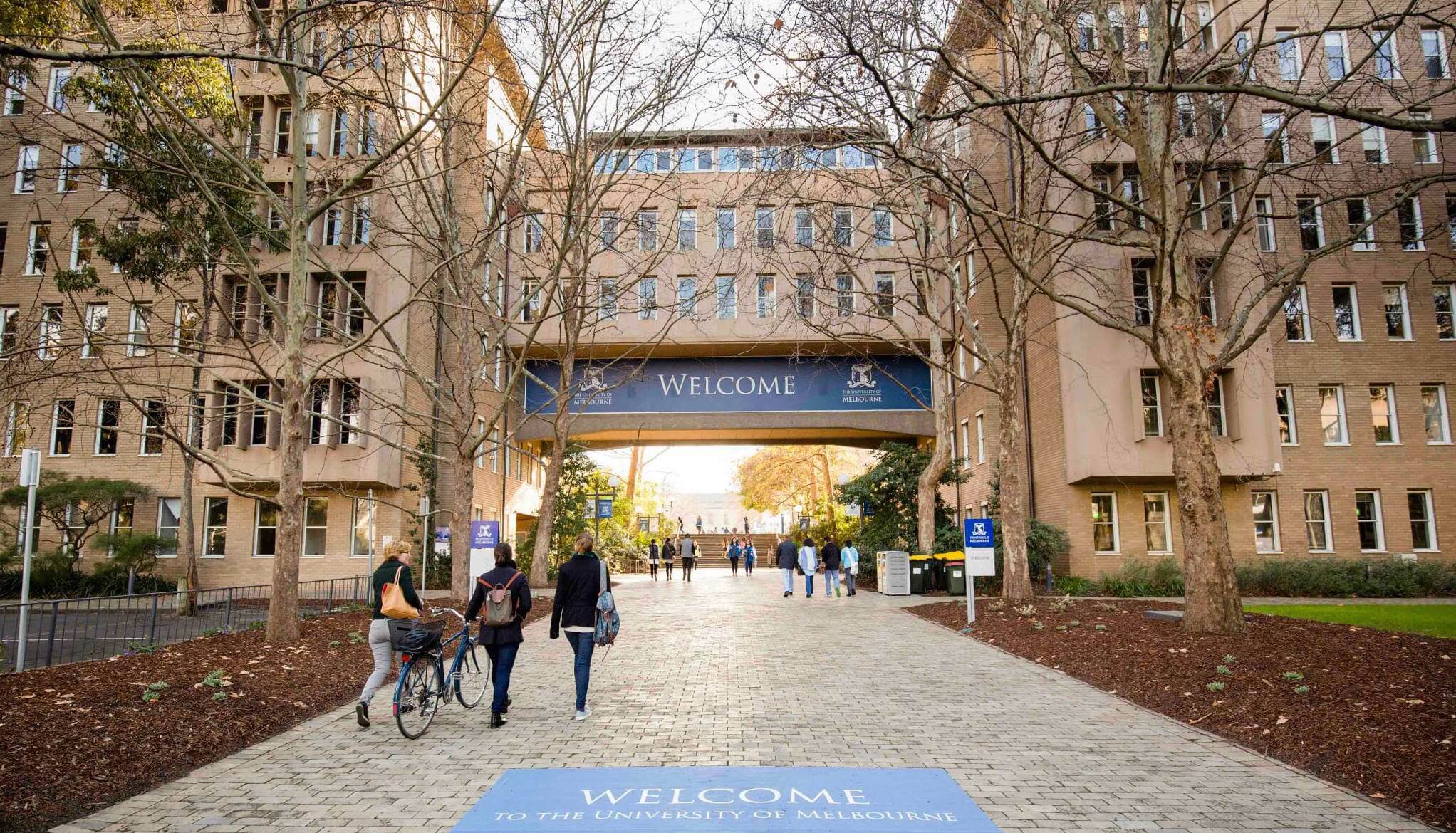 Globally recognized qualifications
A great place to study and work
Research focused & technology driven education
Attractive scholarships and bursaries
Strong economy
One of the highest standards of living in the world
Affordable education compared to UK, USA
Extremely friendly & co-operative people
Excellent Weather suitable for Indian students
Ample opportunities to work while studying
Post Qualification work & settlement options
Opportunities to explore job & PR prospects
Options for married students to take their spouses with fulltime work rights
AUSTRALIAN EDUCATION SYSTEM
The Australian education system has a strong international reputation and is known for its effective structure and innovative policy developments. Many other countries, eager to improve their own education systems, turn to Australia for advice.
There are 39 universities in Australia offering Bachelor degrees, Master's degrees, Doctorate, Postgraduate certificates and Postgraduate Diplomas that are recognized throughout the world. Universities are established under legislation and set their own academic requirements within strict legislative guidelines.
As part of its commitment to the high quality of Australia's higher education, the Australian Government has established the Australian Universities Quality Agency (AUQA). This agency is tasked with ensuring high quality of teaching and learning, research and management standards in Australian universities through a panel of expert senior academics and administrators. Higher education research: There is a strong culture and tradition of leading research in Australian universities that has been internationally recognized.
Australia has an integrated nationwide system of qualifications, known as the Australian Qualification Framework (AQF), which is recognized by the Australian Government. Under this, students can move easily from one level of study to the next and receive credit for previous study. It brings together the qualifications offered at different levels.
TEST REQUIREMENTS
TOEFL : Test of English as a Foreign Language (TOEFL)
IELTS : International English Language Testing System
PTE : Pearson Test of English (Academic)
IELTS : 6 or 6.5 Band or equivalent
Eligibility
Undergraduate : 10+2
Graduate : 16 years of education required (10+2+4)
Having good academic history
Intake
EDUCATION COST :
Diploma & Advanced Diploma : AU$10,000 to 14,000/-*
Bachelor's Degree: AU$ : 18,000 to 30,000 per year*
Master degree : AU$20,000/- to AU$36,000/-*
* Fees given are of informative nature, may vary from university to university
COST OF LIVING
AUD 19830 per year as per government norms
WORK RIGHTS & STAY BACK
Part time work right : 40 hours per fort night when the courses in session and full time work rights for spouse for Masters, PhD and post-doctoral programs
Bachelors 2 years stay back
Masters by course work 2 years can be extended by 2 years
Masters by research (3 years ) up to 3 years &PhD students – up to 4 years
Admission Documents Check List
Passport copy (First & Last Page)
Passport size Photographs
Leaving Certificate
10th Mark sheet & Certificate
12th Mark sheet & Certificate
Diploma's Mark sheets & Completion Certificate (Transcript, if required)
Bachelor Degree's Mark sheet (Transcript, if required)
Bachelor Degree Certificate / Provisional Degree Certificate
Master Degree's Mark sheet (Transcript, if required)
Master Degree Certificate / Provisional Degree Certificate
IELTS/PTE/TOEFL Score Sheet
Letter of Recommendation (Academic & Professional)
Work Experience letter (if any)
Updated CV
SOP (Statement of Purpose)
Marriage Certificate (if applicable)