Study In Spain
Spain is one of the world's oldest cultures with a rich heritage that has influenced entire continents. It is the birthplace of the Spanish language, Pablo Picasso and Miguel Cervantes, and attracts millions of people every year.
Spanish culture includes the Gaudi architecture of Barcelona, traditional bull fights, Tapas bars serving Sangria and Rioja to drink and Paella to eat, a full calendar of fiestas around the country, both religious and historical, and to top it all off, the traditional Flamenco dancing.Spain is a storied nation of stone palaces, snowcapped mountains, immense landmarks, and complex urban communities, all of which have made it a favored travel destination. The nation is geographically and socially different.
About Spain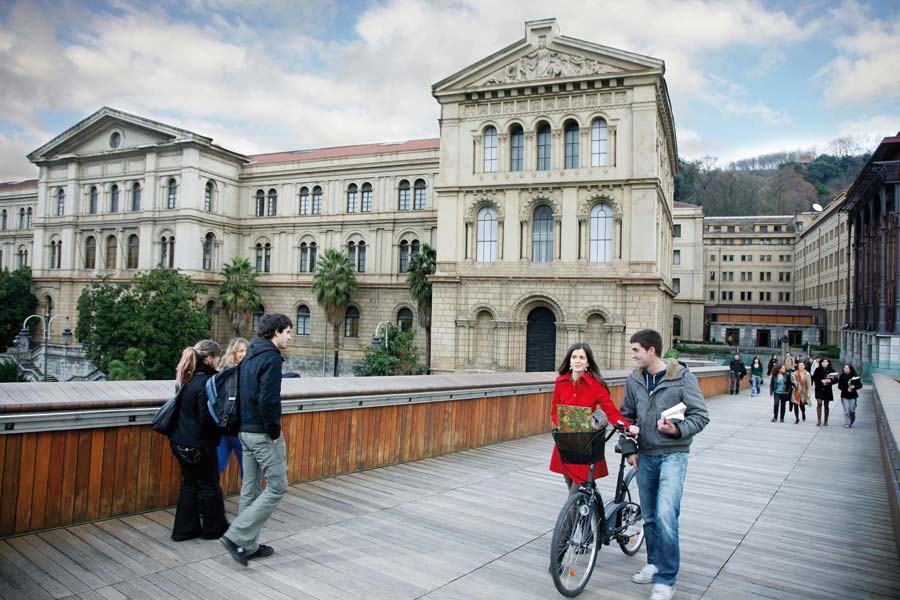 Capital : Madrid
Population in SPAIN : Approx. 46 million.
Official language : Spanish
Currency : Euro
Climate : Mediterranean climate: Rainy winters and dry, warm to hot summers.
Education System in Spain :
Studying in Spain can be a life changing experience. The Spanish degree and credit structure are widely accepted at higher education institutes. Spain offers flexible study hours and incorporates advanced technologies in the learning environment. Spain is very welcoming towards international students. It also provides an opportunity to learn Spanish and get immersed in the culture.
Spain offers bachelors and masters degrees in all fields with qualified teaching staff in both public and private institutions. These degrees are internationally recognized, and the universities are very student friendly. The Spanish lifestyle provides a slow pace of life and the cost of living in Spain is affordable.
Living in Spain offers life in a modern country, which offers a well-developed infrastructure and a modern living environment. The pace of life is balanced and relaxed compared to other European countries and the climate is such that the outdoor resources can be enjoyed on a regular basis.
The average tuition fees for bachelor and master course range from 3000 Euro to 12,000 Euro per year. The living expenses range from 250 to 500 Euro per month id students are living shared accommodation.
Why Study in Spain :
Bachelor's 3/4 yrs., Master's 1/2 yrs. & PHD 4 yrs
All stream Courses are available.
At Present, No IELTS. # No Age bar # visa issuing time 15 days.
2/4 intakes, Education in 100% English.
Schengen visa - 28 Countries European Union Pass.
Processing time 1 to 2 months
With or Without IELTS
Low tuition fees
Study Gap acceptable
Easy PR options after study
Earn while you learn
Entry Requirement
Eligibility
Undergraduate : 12 / 10 + 2
Graduate : 16 years of education required (10+2+3)
Intake
Documents for Application
Passport Copy
10th /12th / Diploma / Bachelor / Post graduate / Master Degree Mark sheets
3 Recommendation letter( IF Require By University)
Statement of Purpose
Resume