Study In Cyprus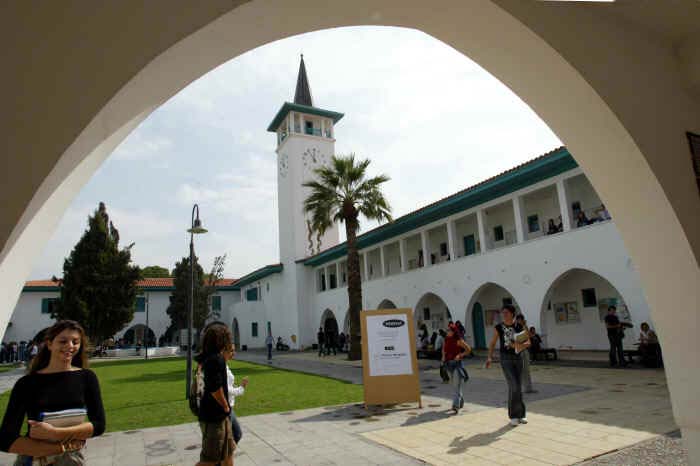 Cyprus is a stable, economically advanced member of the European Union and provides a fascinating view of westernized cities and ultra-modern beach resorts residing side-by-side with traditional mountain villages and monasteries.
Cyprus is truly an 'island for all seasons'. With over 300 days of sunlight annually, four distinct seasons and a mild climate, it is an ideal year-round destination. Every year, over 2.5 million tourists choose Cyprus as their vacation destination and many Europeans invest in second homes on the beautiful beaches and mountains of Cyprus.
Basic Information :
Capital : Nicosia
Population ofCyprus : Almost 1.7 million people.
Official language : Turkish, Greek
Currency : Euro
Climate : Continental; Moderate, 2 to 35 degree.
Education System in Cyprus :
Education in Cyprus is overseen by the Ministry of Education and Culture. Higher education often begins with a four-year bachelor's degree. Postgraduate degrees include master's degrees, either taught or by research, and the doctorate, a research degree that usually takes at least three years.
All stream courses are available like medicine, health, engineering, IT, hospitality and business. The tuition fees differ from 6,000 – 12,000 Euro per year and the amount depends on the relevant institution and study program.
Why Study in Cyprus :
Currency is EURO
A Year or more on a beautiful and historic island.
High-quality academics and a flexible curriculum.
Inclusive fees and great program value.
Thriving Hotel & Tourism Industry.
Paid Internships in Hotel & Tourism Industry.
Low Tuition Fees &World wide acceptable Degrees.
No IELTS.
No Sponsors Requirements.
No Bank Statements Requirements.
Easy Procedure
Highest Visa Ratio.
Entry Requirement
Eligibility
Undergraduate : 12 / 10 +2
Graduate : 16 years of education required (10+2+3)
Admission Timings:
Sessions
English Requirement
With or without IELTS can apply.
Documents for Application
Passport Copy
10th /12th / Diploma / Bachelor / Post graduate / Master Degree Mark sheets
3 Recommendation letter ( IF Require By University)
Statement of Purpose
Resume
Living Cost
Cost of living in off campus living for 12 months generally ranges from € 2,000 to € 4,000.
The student can transfer to study in Canada for further study.