Study In Sweden
Sweden as a country is known for its inventions and universities with academic excellence that help students build a great career.
Sweden has a low population density of 21 inhabitants per square kilometre (54 /sq mi) with the population mostly concentrated to the southern half of the country. About 85% of the population live in urban areas. Sweden's capital city is Stockholm, which is also the largest city. Since the early 19th century Sweden has generally been at peace and has largely avoided war.
Today, Sweden is a constitutional monarchy with a parliamentary democracy form of government and a highly developed economy. Sweden has the world's eighth-highest per capita income. In 2013, it ranked second in the world on the Democracy Index, seventh (tied with Ireland) on the 2013 United Nations Human Development Index (third on the inequality-adjusted HDI), second on the 2013 OECD Better Life Index and third on the 2012 Legatum Prosperity Index.
In 2013, The Economist declared that the Nordic countries "are probably the best-governed in the world," with Sweden in first place. Also in 2013, The Reputation Institute declared Sweden to be the 2nd most reputable country on earth.
Most of Sweden has a temperate climate, despite its northern latitude, with four distinct seasons and mild temperatures throughout the year. The country can be divided into three types of climate; the southernmost part has an oceanic climate, the central part has a humid continental climate and the northernmost part has a subarctic climate. However, Sweden is much warmer and drier than other places at a similar latitude, and even somewhat farther south, mainly because of the Gulf Stream.
About Sweden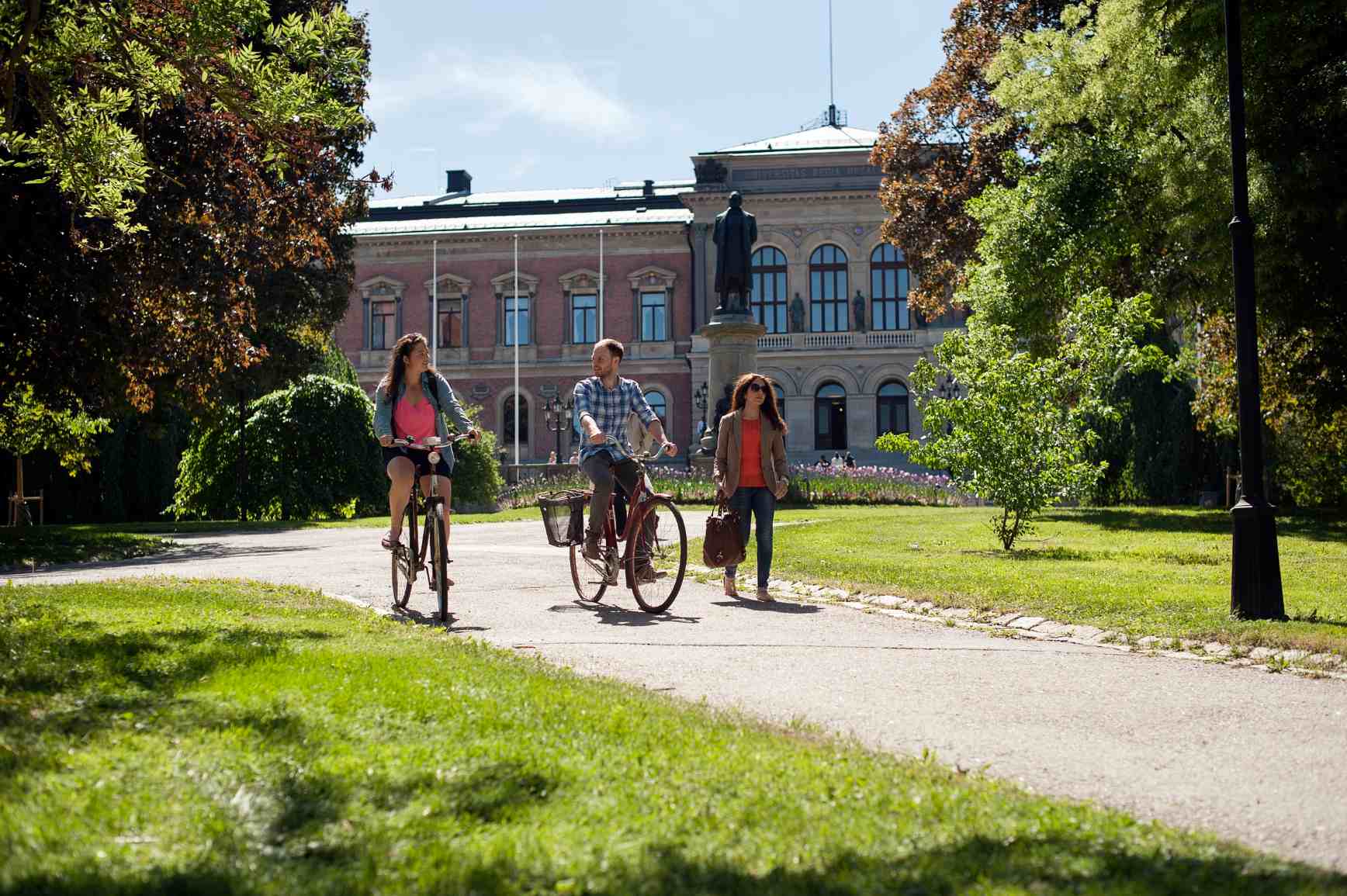 Capital : Stockholm
Population : 9.517 million
GDP: $525.7 billion
Official language : Swedish
Currency : Swedish krona (SEK)
Number of Universities: 51
THE SWEDISH EDUCATION SYSTEM
There are over 50 institutions offering higher education in Sweden.
Degrees are generally offered at three levels: bachelors, masters and doctoral.
Greater autonomy is given to Institutions to structure courses and programs according to their own needs, using a credit system, allowing students to have say in their learning and education.
Masters programs are offered in close collaborate with local industry and institutions are obliged to interact with the local community while specializing in specific subject areas.
Why Study in Sweden :
As the Sweden is one of the leading country in providing quality education and facilitates students with several benefits, We at OFFSHORE OVERSEAS EDUCATION helps you in avail Sweden study opportunities at every step. Study in Sweden is no more difficult with the help of our professionals.
Here are some reasons to understand why study in Sweden beneficial for you.
With or without IELTS
Spouse and dependent can join
One of the strongest economies in the world
Excellent International study environment with all programs taught in English
Beautiful cities, efficient public transportation, peaceful country , with minimum pollution
Students Got Multiple Schengen Residence Permit
Only 1 day Old Bank Statement required
Entry Requirement
English requirements
Test of English as a Foreign Language (TOEFL), or the International English Language Testing System (IELTS) (Exemption is given for engineering students or MOI letter require)
COST OF STUDY
The tuition fees usually range between SEK 70,000 and 170,000 per academic year (around EUR 7,000-17,000). The exact amount will depend on your program, degree level and the university.
LIVING COSTS
SEK 8,064 per month(Swedish Krona per month)*
WORK PERMIT AND STAY BACK
Unlimited work rights for students while studying(Dependents can join)
6 months stay back
INTAKE
Admission Documents Check List
Passport Copy (First & Last Page)
Passport size Photographs
Leaving Certificate
10th Mark sheet & Certificate
12th Mark sheet & Certificate
Diploma's Mark sheets & Completion Certificate (Transcript, if required)/li>
Bachelor Degree's Mark sheet (Transcript, if required)
Bachelor Degree Certificate / Provisional Degree Certificate
Master Degree's Mark sheet (Transcript, if required)
Master Degree Certificate / Provisional Degree Certificate
IELTS/PTE/TOEFL Score Sheet
Letter of Recommendation (Academic & Professional)
Work Experience letter (if any)
Updated CV
SOP (Statement of Purpose)
Marriage Certificate (if applicable)